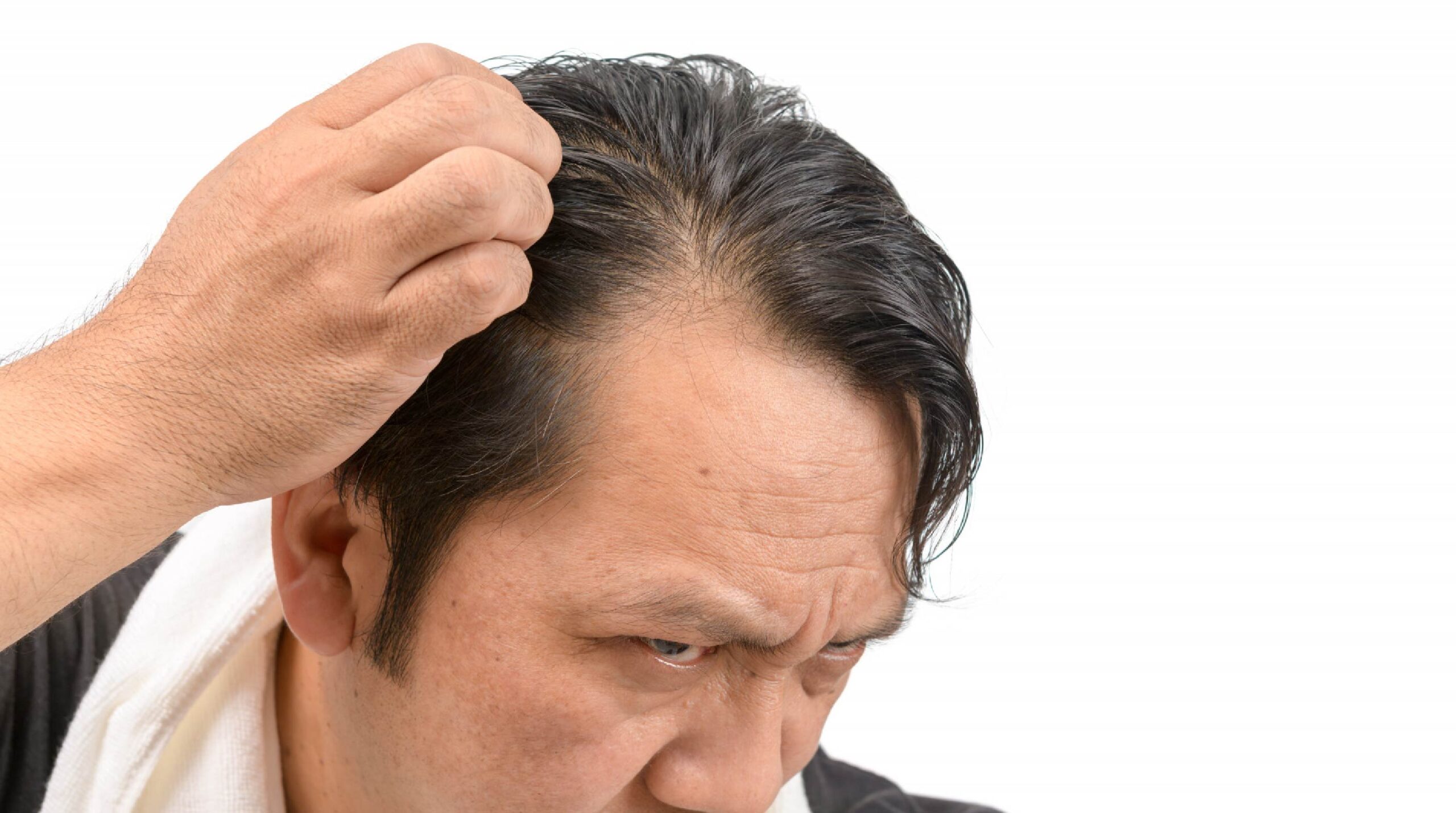 13 Sep

Male Pattern Baldness – Hair Loss in Men

Why do hair fall?

Each strand of hair sits in a skin hole named follicle and each of them has a growth cycle. Generally, baldness occurs when the hair follicle shrinks over time, resulting in shorter and finer hair and eventually the growth cycle for each hair ends and no new hair grows in its place.

There are other several potential causes that may leads to hair loss:
It is related to genes or having family history of baldness.
It is associated with male sex hormones called androgens as regulating hair growth is one of the functions of androgens.
It is due to unhealthy diet, nutrient deficiency, or physical/emotional stress.
What is the pattern?

It usually follows a pattern of receding hairline that forms a rough "M" shape, and then hair thinning on the crown. In some men, the hairline will continue recede until all or most of the hair is gone.
Can hair loss be prevented?
There is no known way to prevent hair loss but we can at least slow down the progress.
Caring actively for your hair
Wash hair regularly with mild shampoo and wash thoroughly to keep hair and scalp clean, reducing chances of scalp infection.
Check for the ingredients and choose the suitable shampoo according to your hair and scalp type (normal/dry/oily)
Try a scalp massage as rubbing and kneading scalp boost blood circulation and allow hair follicles to get plenty of nutrients.
Eating right for healthy hair
Have a healthy balanced diet
Ensure sufficient intake of iron, vitamin C, protein, omega-3 fatty acids and biotin. These are important for maintaining healthy and strong hair plus promote hair growth.
Avoid eating artificial sweetener (aspartame), MSG and food additives/colouring. These can cause hair thinning and hair loss.
Reference: