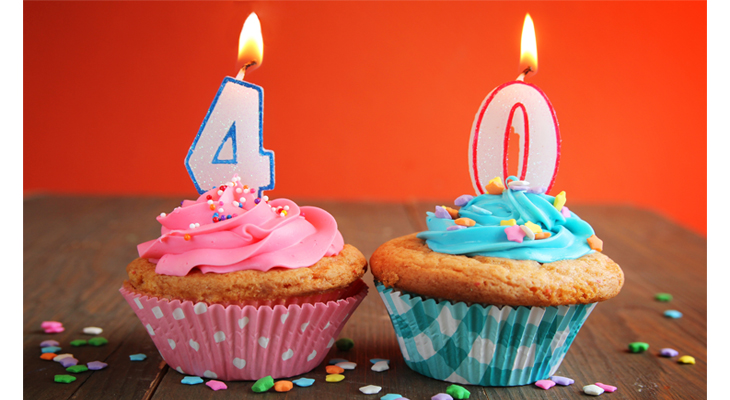 20 May

Turning 40. . .

When you turn 40 or beyond, you might notice that while you may still feel young, your body is however beginning to experience changes due to hormonal fluctuations and body aging. You begin to experience unintentional weight gain despite no dramatic change in eating habits or exercise. Clothes don't quite fit the same as they used to even though the scale reads the same.

Possible changes in Men & Women After 40's

The physical and psychological changes are a normal part of our life and most of us will experience at least some of the symptoms at one time or another. However, they also serve to alert us to start paying attention to our body status and make necessary changes to stay active and healthy.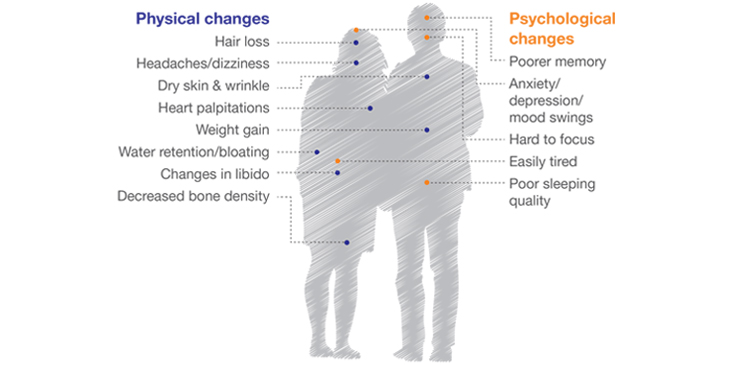 Menopause & Andropause
Menopause (in Women)
Usually happens between 45 and 55 years of age, as a woman's hormones – estrogen and progesterone levels decline dramatically.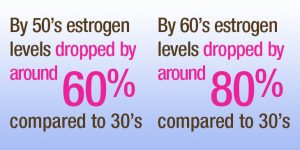 Menopause occurs when the female ovaries stop producing hormones and a woman stops having menstrual period for 12 consecutive months. The time when this happens is influenced by genetic and environmental factors; for example Japanese women that smoke experience on average, an earlier menopause.
Andropause (The Menopause in Men)
Men too, may experience changes in their body because of male hormone level fluctuations at late 40's and early 50's. But unlike menopause in women, where hormone production stops completely, hormone levels decline in men is slower process. It drops 1-2% average each year.
Symptoms Women & Men May Experience During Menopause/Andropause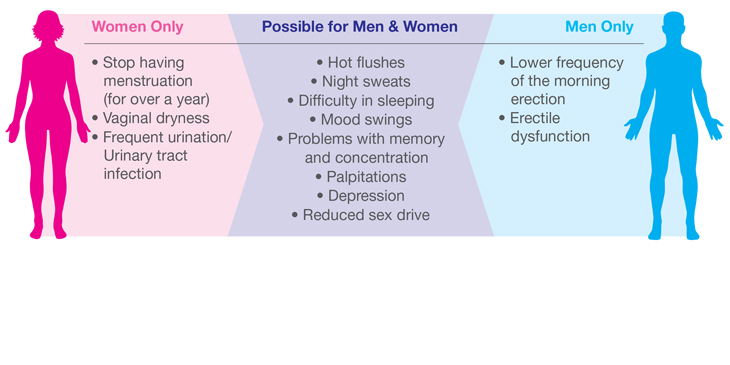 References: